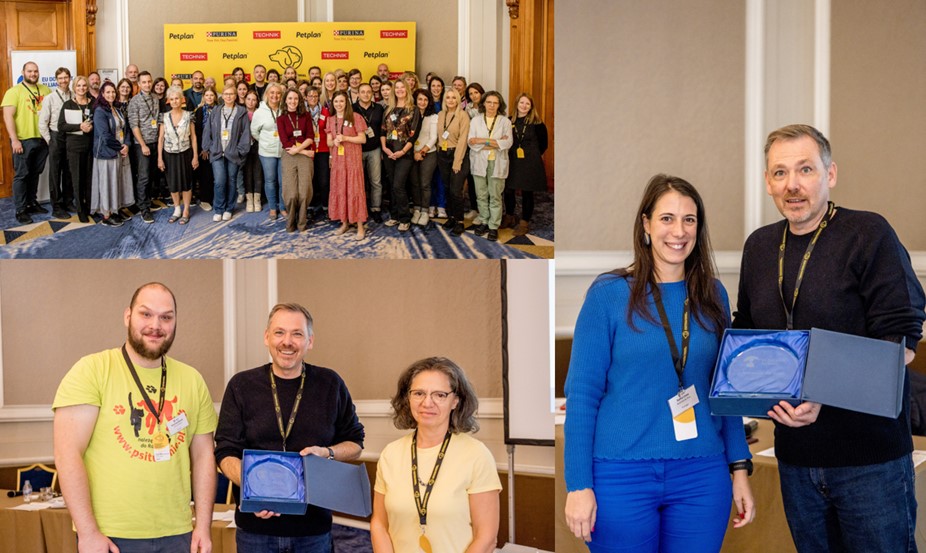 In October 2022, the EU Dog & Cat Alliance held our first in-person meeting since 2019 at the International Companion Animal Welfare Conference (ICAWC) in Bulgaria. Much has changed since we last saw one another in person, and these years have not been easy, making it a real opportunity to share the challenges members have faced as well as ideas for future Alliance work.
At ICAWC, we chose to honour two member organisations who have gone above and beyond in the past 12 months. This year, those members were TOZ w Polsce and Associação Animais de Rua.
TOZ w Polsce, from Poland, were awarded the Alliance Member of the Year Award, for enthusiastically contributing to the Alliance's research and position papers, and regularly attending meetings. They have also continued their excellent work as Poland's Pet Advertising Advisory Group (PolPAAG), including engaging with classified advertising websites in Poland to improve the standards of online adverts for dogs and cats for sale. We are grateful for their consistent willingness to go the extra mile to help the Alliance achieve our mission to create a better Europe for dogs and cats.
The Award of Merit was presented to Portugal's Associação Animais de Rua. They have remained consistent in actively participating in the Alliance's work on a day-to-day basis, through attending meetings, presenting their campaigns, and supporting the Alliance's national legislation research.
We are really appreciative of the work and support of each and every one of our members, and we were so pleased to finally have the chance to thank them in person for their contributions.
You can find out more about all of our members on our dedicated webpage.
[Image credit Richard Murgatroyd]